Bună ziua şi un an nou mai bun! I'm Nata from Germany and I'm volunteering at ADVIT since November 2016. Because of the fact that this is just a relatively short time, I decided to stay in Moldova for both, Christmas and New Year's Eve. Furthermore I was really interested in celebrating in an international community. Today I want to share my impressions of the holidays with you.
I was lucky because I wasn't the only one who didn't go home. Some of the volunteers decided spontaneously to go to Bucharest but me and some friends  –  we were five girls –  celebrated an international Christmas in a volunteers' flat. Since in Denmark and Germany, where most of us where from, people start celebrating on Christmas Eve we decided to have our party also on 24th December. That day we already met in the afternoon to prepare delicious Danish, German, Spanish and Moldovan food and drinks like sarmale de post, guacamole, sugar potatoes, red cabbage and spiced wine, to only mention some.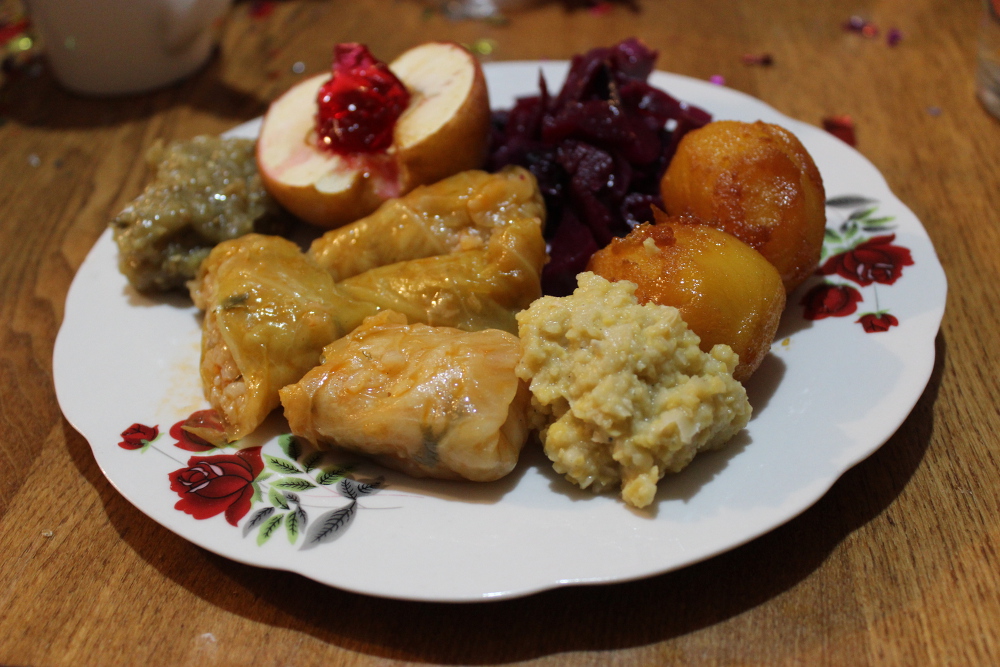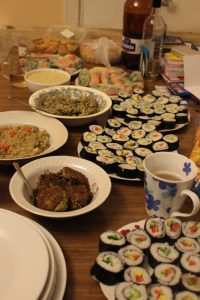 After dinner we sang Christmas songs and danced around the Christmas tree which one of the girls had made from upcycled plastic bottles. It really looked amazing and spread a christmassy atmosphere all around the flat. Of course presents weren't missing. Some of us had received packages from home and we had also organized a Secret Santa in advance so that everyone got a gift from one person. Afterwards we had more food  in form of freshly baked cookies and Danish rice pudding (Risalamande) and played games until it was time to sleep. We all enjoyed our cozy party a lot.
For New Year's Eve I invited some volunteers over to my flat for dinner. With the help of a friend I prepared lots of sushi, summer rolls, hummus, falafel, guacamole and we also had store-bought sarmale de post, vinete, garlic bread and tortilla crisps. How lovely it was. Afterwards we watched the obligatory New Year's Eve play "Dinner for One or The 90th Birthday". Many people from Denmark or Germany watch it every single year but other volunteers from France or Spain didn't know it so far but I think they also enjoyed this little sketch.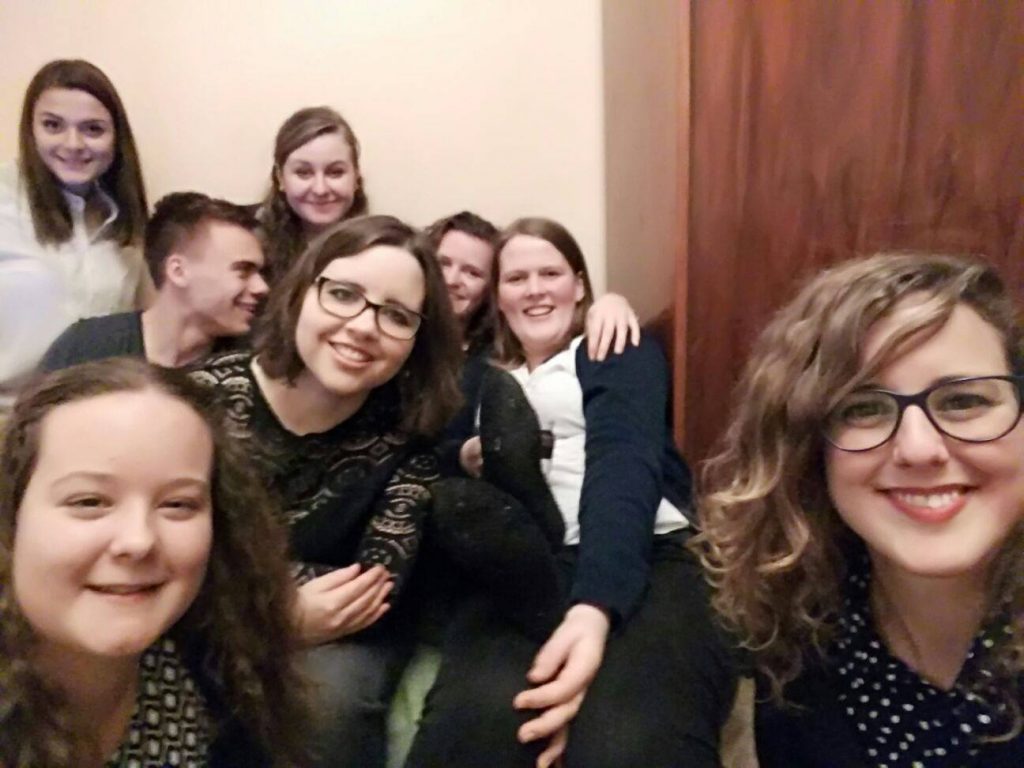 After playing some games it was already time to head to the city center for celebrating the beginning of the new year and for watching some fireworks. Just in time, we arrived at Stefan cel Mare where the lights were shining bright. A girl from Spain had bought grapes because in her homecountry it's tradition to eat one grape with every bell stroke at 12. Though there was no bell we had great fun trying to swallow grapes as fast as possible. I don't know if I had exactly 12 but I hope eating grapes will bring me and all of us luck anyway.
Though we couldn't dance since all the clubs were too expensive or fully booked that night, we had a nice time strolling around the city and at another volunteers' flat where we played some more games. I'm really happy and grateful to spend a year in such an awesome volunteer community and look forward to new adventures in 2017. I hope it will be happy, healthy and peaceful for all of you and us.
Natalie Schmelzer
Germany