Dear all,
I have been spending the last nine months in Moldova. My main reason of being here is to volunteer for a refugee centre in Moldova's capital Chisinau. After arriving here in early March a number of things quickly struck my attention: the half finished and abandoned buildings, the cashier trying to give plastic bags with just about every article you buy and the excessive amount of casinos, kinda weird considering this is Europe's poorest country. But I was also quick to notice the stray dogs that, sometimes in packs, wander the streets. Apparently there are about 5000 of them and that's just Chisinau.
So after settling in a bit here and discovering that my work at the refugee centre would probably not require me full time I also started to volunteer for an animal shelter. The shelter is called Datcha and is home to about 250 dogs and 50 cats. Datcha is approximately 30 kilometers away from Chisinau in the countryside of Moldova. For me going there was always a nice trip away from the city. A pleasant break to spend some time in nature with the dogs. For the dogs however Datcha is the only hope away from a life on the streets and a possible untimely death, not in the last place by the hands of government officials.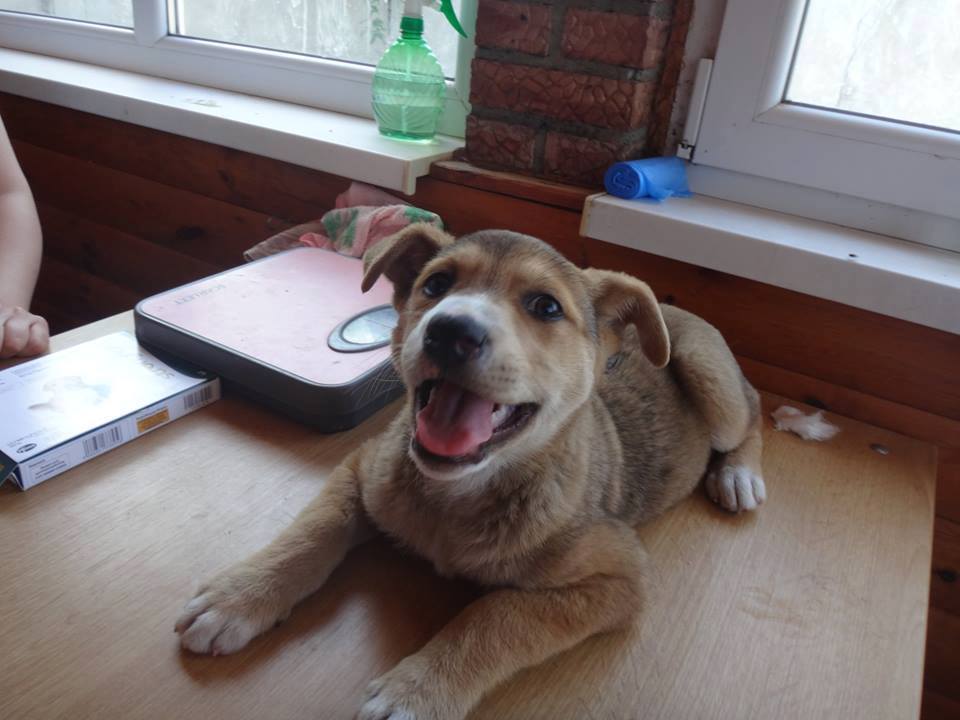 In the absence of any structural and animal friendly government policy the situation of homeless animals in Moldova is with very little prospect. The animals struggle to survive and there is no effective sterilization program to in time end their presence. In fact the only thing that the government does is from time to time send in the city's sanitation service. The dogs are picked up from the street after which they are are 'disposed of': poisoned, or even beaten to death.
For many Moldovans animals are first and foremost a commodity to be used for the owners benefit. So when dogs have unwanted offspring, the pupies are often killed or left to die in the streets. Policy to put an end to animal cruelty is, for as far as such policy exists, not enforced. While it is understandable that people who are struggling to take care of themselves and their families have a different view on, and relationship with, animals, I think we can expect everyone to respect life and treat it with dignity.
Shelters like Dacia are indispensable considering the current situation of animal welfare in Moldova. And while an animal shelter is a far from ideal place for any animal to live in, it is at least safe. There is food and medication and it is without senseless cruelty by government officials or others.
The shelter is run by Ira, a Moldovan who spends seven days a week to make sure the shelter is run properly and the animals are taken care of as best as possible. Ever since starting for Datcha I've been amazed by her commitment and her tireless efforts as I could never do what she is doing. What I can do, now that my time in Moldova is coming to an end, is at least organize a small fundraiser in the hope of raising some money for the dogs and cats at the shelter. It shouldn't be a surprise that funds for an animal shelter in Moldova are scarce. There is always need for money to take care of the basics: food, medication, salary for the caretakers, maintenance of the shelter and the kennels, etc.
It is my hope that many of you are willing to make a one time donation to Datcha. And keep in mind that this being a poor country even a small donation can make a difference.
You can find more information on Datcha and make a donation after the following click:
A big thanks and all the best!
Dieter
Dieter Eggen
Netherland