Yesterday, on 13th December we had our anual Christmas party with the volunteers which was great fun. Besides talking, listening to music and playing Secret Santa we also had an amazing international potluck: Everyone brought some food (mostly selfmade Christmas candies from their homecountries but also hearty dishes) and shared it with each other.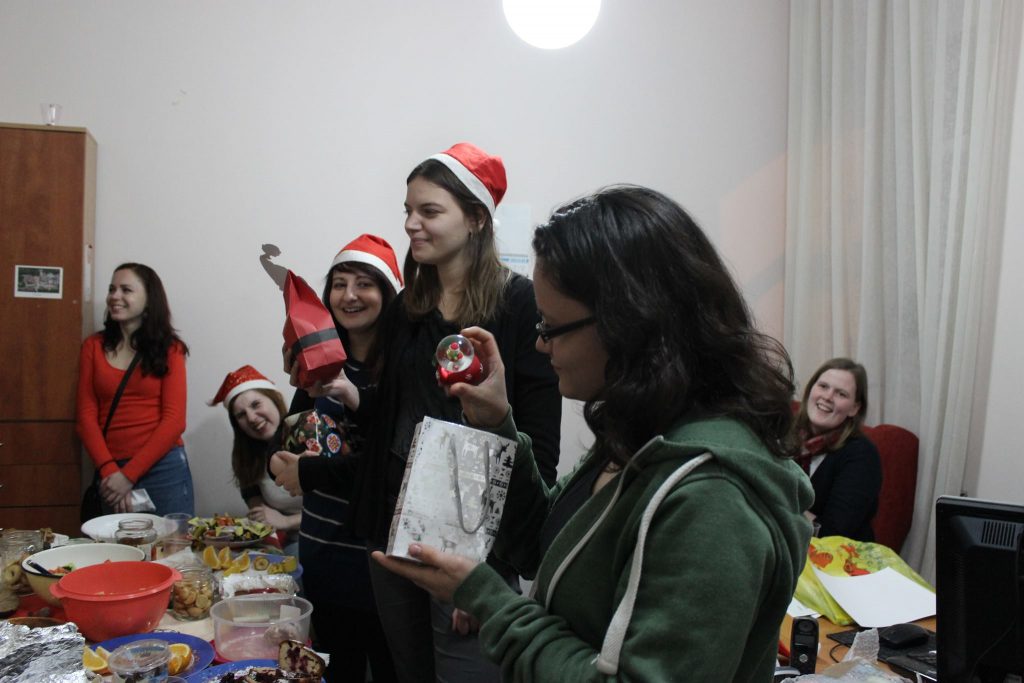 Of course, Moldovan placinte and Christmas sweets didn't miss.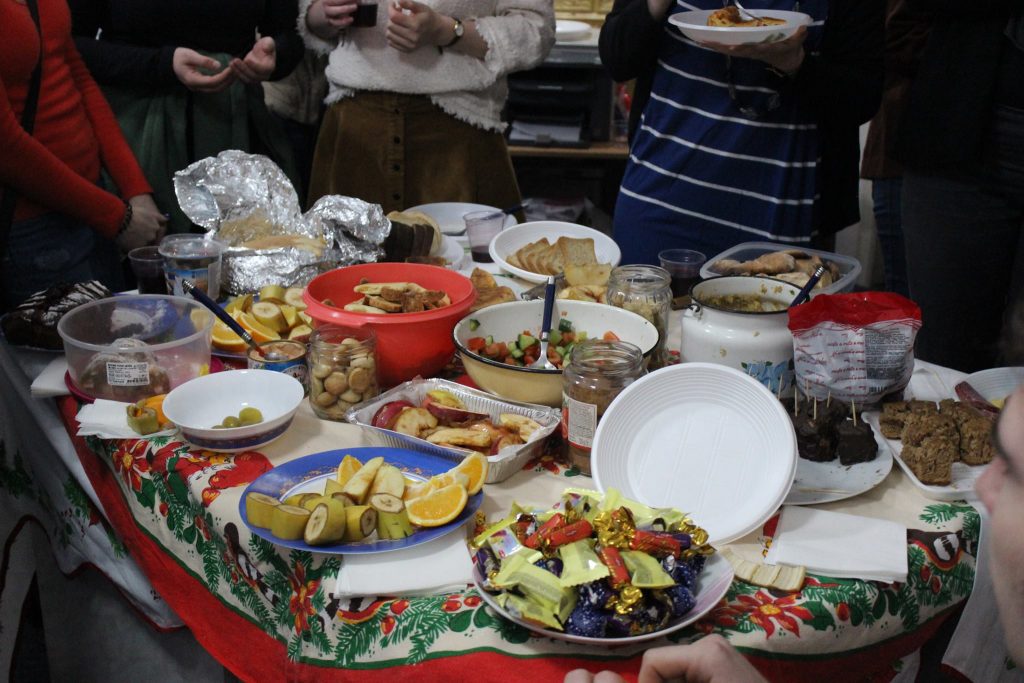 Thanks to everyone for making such a great evening possible.